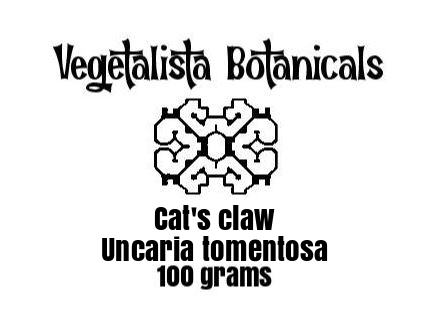 The shamanic sickness embarked us on an initiatory journey for herbal medicines, initiations and insights into the mysteries. Along the way we met many masters, herbalists, shamans with extraordinary wisdom. The best of human adepts can merely point you to the botanical teachers, and show you the ancestral ways to use them safely and with respect and honor. It is with great joy we have reunited with the some dear plant spirit companions through our old hermit herbalist friend who has emerged from long seclusion with the freshest, powerful sustainably harvested jungle medicinal herbal. So much became disturbed by shamanic tourism so our teachers withdrew to more remote areas. We hope to help them as part of our worldwide guild of Masters we support through fair trade for superior quality, artisan, products.
This is a potent jungle medicine, used in many lyme protocols and for other conditions such as viral infections, gastric distress, parasites, and other more serious claims in the folk uses which we can not mention. It's use as an anti-inflammatory has it a popular supplement for arthritis. It has been used for thousands of years by indigenous people for immune system.
To prepare a decoction of Cat's Claw, use 2 tsp. of the powdered inner bark for each 8 oz. of water. Using medium-high heat, bring water to a boil in an open ceramic pot and then add the powder. Reduce the heat to medium-low and place the lid on the pot. Allow the mixture to simmer for 20 minutes. Pour the mixture through a fine strainer and allow it to cool for a time before drinking. Refrigerate unused portions in a well- sealed container.
Caution: Not for internal use during pregnancy or lactation. If you are taking medications or have a medical condition, consult with a health care professional before use. Keep this product out of the reach of children.